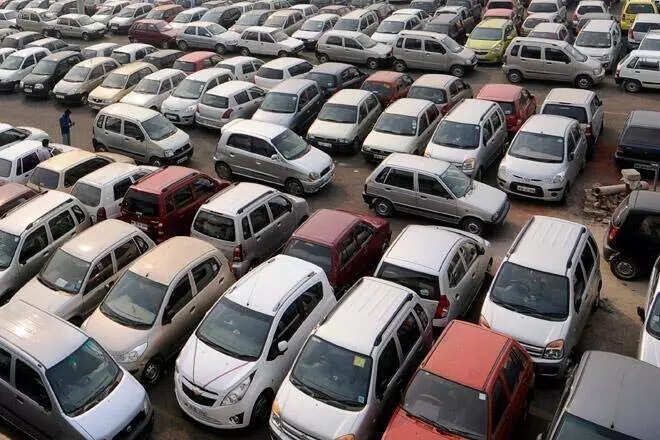 Online used car marketplace Spinny, which has reportedly turned unicorn after raising around $280 million in its series E funding led by Abu Dhabi's ADQ and Tiger Global, is tapping into India's growing appetite for pre-owned cars.
In a chat with TOI, Spinny founder Niraj Singh explains how the pandemic has shaped consumer behaviour and the way forward for the company. Excerpts:
How has the pandemic shaped Spinny? What are the challenges and opportunities you witnessed during this period?

Young India is gearing up against the odds to fuel the economy. During these uncertain times, owning a car is considered the safest way of personal mobility. However, the liquidity crunch is shifting the demand towards pre-owned cars. Therefore, we are leveraging this opportunity because, as a full-stack retail platform for preowned cars, it's our responsibility to set industry standards in zero-contact processes while selling cars.
The pandemic has helped us emphasize quality and safety while going the extra mile for our customers. Digital sales, contactless buying, sanitized test drives and doorstep deliveries are vital during this time. Today, a car per family is considered an essential utility for urban Indian households since a reliable four-wheeler fosters a sense of safety and a degree of self-isolation amidst social distancing norms.
How do you foresee demand for used personal vehicles is expected to see a boost this year? What opportunities do you see in the coming years?

The second wave has caused another round of disruptions, even for companies fast recovering from the first wave. Now, there is talk about a third wave being around the corner. Considering these circumstances, the focus on social distancing will continue for some more time than earlier expected.
Consequently, personal mobility through four-wheelers will remain the safest, most reliable option in commuting and travelling. As job prospects continue being uncertain in many verticals and businesses struggle to recover, most cohorts will find it difficult to afford a new car. Therefore, these tailwinds will keep driving used-car sales. As a preowned car platform with end-to-end services, we believe such opportunities will prevail in the coming years too.
How many cars have you sold in the past one year and what is the target for 2021?

Spinny has witnessed a 236% increase in sales across India compared to the same period in 2020 – 7800 versus 3300, respectively. Total cars sold from January 2020 to June 2021, over 20,000 cars have been sold across India. Total sales in 2020 was 9100+ cars. Projected sales for 2021 based on current growing demand is expected to be over 35,000 cars, we are clocking at over 2,000 cars per month.
What are your future plans?

Our focus is to ensure the safety of customers and employees. Therefore, we will keep operations and execution lean. As the situation across India returns to normal, we would evaluate venturing to newer cities as per the existing plans. However, our retail experience could see developments owing to the positive customer response for home test drives and deliveries.

Also Read: